Finding wall space in a kitchen is sometimes hard to come by, so the question of what color to paint is an important one. Do you make a statement and go with a bold paint color? Or do you let other parts of your kitchen do the talking and pick a neutral color? Here are a few tips on how to choose your perfect kitchen colors.
1. Think about what you are trying to achieve
Colors are known to evoke different feelings. If you want to feel energized and happy when you walk into your kitchen, you may want to consider warm colors like yellow.
If you want a color that feels natural and fresh, green is a good option.
On the other hand, if you want to paint your cabinets a fun color, you will want to choose a neutral such as cream or gray for your wall paint to complement the fun.
Cheery yellow walls bring this kitchen to life via Nicola Marc
2. Take your cabinetry into consideration
Speaking of fun, your cabinets, countertops, backsplash, and other elements such as fabrics and appliances are all opportunities to bring in color. You will want to take this into consideration when picking your kitchen colors.
A popular trend right now is bold cabinet colors. We're loving navy blue cabinets, and that is something that you would definitely want to match up with a crisp white or other neutral.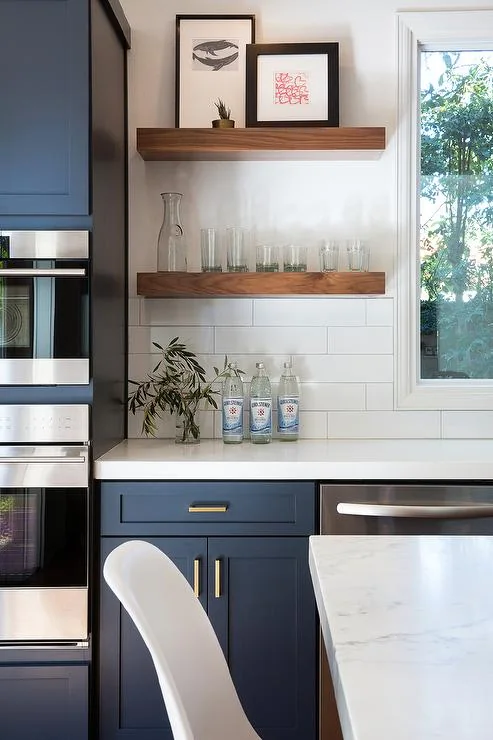 3. Make it cohesive with the rest of the home
When choosing a paint color to go in your kitchen, you'll want to think about the overarching color palette of your home, particularly if your kitchen has an open floor plan. Try to pick colors that complement one another and have similar undertones. You want to create a flow from room to room.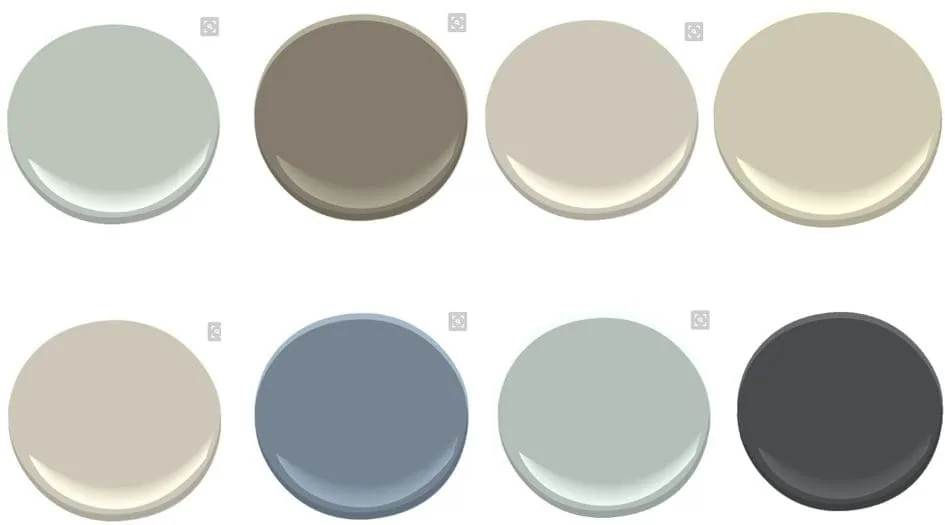 Putting together a collage like this helps with picking a color palette for your home
4. Test out paint samples
Trust me, spending the extra few dollars to buy paint samples will save you a lot of headaches in the long run. You can end up finding the perfect choice. Color takes on a whole other personality when it's on an entire wall than when it's confined to a tiny paint chip.
You need to see the color in the room where it will actually be to see how it reacts to different lights and how it looks with your floors, fabrics, and cabinets.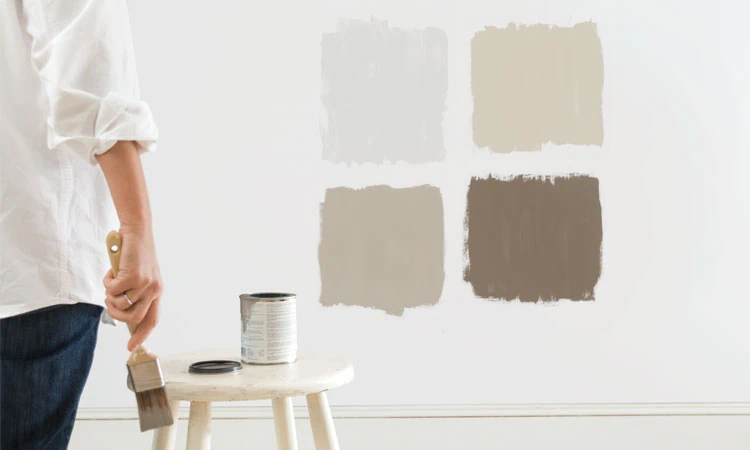 Putting together a collage like this helps with picking a color palette for your home
5. Consider your undertones
I mentioned this briefly in tip #3, but it's important, so it deserves its own tip. Nothing can ruin a good design like clashing undertones. Colors that you think go together well can be slightly off because of their undertone. How do you determine an undertone? I'm glad you asked!
The easiest way to do this is to get paint chips in the same color family and compare them. When comparing the colors, undertones that were once indeterminable will become more clear- one blue might have red undertones while another has green. Apart, you couldn't tell, but once you bring in other blues, you'll be able to see the spectrum of undertones.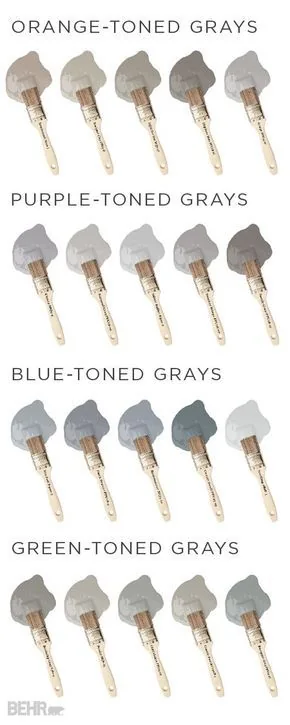 Subtleties in undertones via Behr
At the end of the day, picking a wall color is all about what you are trying to achieve- do you want a crisp, clean look? Something more traditional? Knowing the end goal of your kitchen can really help you when it comes to picking a paint color.